This Mother's Day 2014, GoGappa brings to you a list of some of the most powerful and influential moms in India. Being a woman in a top position isn't easy. These super-heroines have managed to beat the odds, toss away the aprons, and make misogynists everywhere weep with their sheer will-power. Add to that the responsibility of being a mom, and you're left in awe of their capabilities.
GO MUMS!
1)      Our first sensational mom is a well-known celebrity and actor. You only have to glance at those cat-eyes and coy smile to know who she is.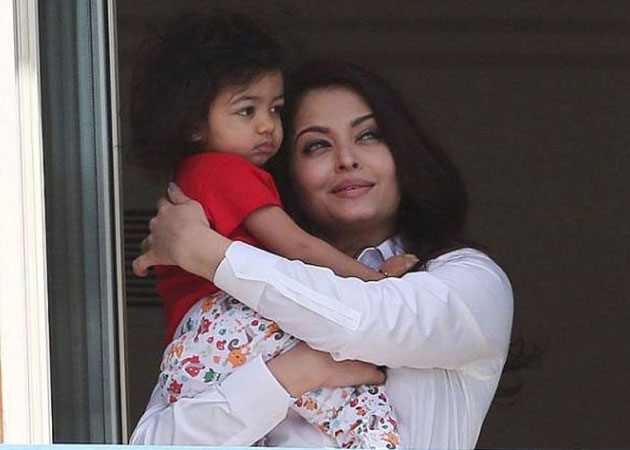 Aishwarya Rai Bachhan.  Often called "the most beautiful woman in the world", and with over 17,000 websites dedicated to her, tulips at the Keukenhof gardens in the Netherlands named after her, and of course, the title of Miss World 1994, she definitely deserves to be on this list. And it's not just her beauty we rave about, she's involved in humanitarian work too, and supports PETA India, is the Goodwill Ambassador for UNAIDS and Smiletrain, and has created the "Aishwarya Rai Foundation" in India. She's also received the Padma Shri award, and the Order of France – Ordre des Arts et des letters, along with numerous other acting awards. She gave birth to her daughter Aaradhya Bachhan in 2011, and says "she never leaves her". We picked up another interesting (and very sweet) quote about motherhood by her, "When I'm with her the day can be packed, there can be so much going on, you can be sleep deprived, anything, but nothing makes me feel down."
She's beauty, brains, and brilliance, all in one. Commendable, indeed.
2)      Our next powerhouse mom is the MD, CEO and head of the corporate sector at India's largest private bank, the ICICI Bank. She's Chanda Kochhar, who joined ICICI in 1984 and rose through the ranks to get to be the woman she is today, the recipient of the Padma Bhushan, a consistent feature on Fortune and Forbes lists of powerful women around the world, the Asian Business Leadership Forum Woman of Power Award for India, and a proud mother with equally proud children.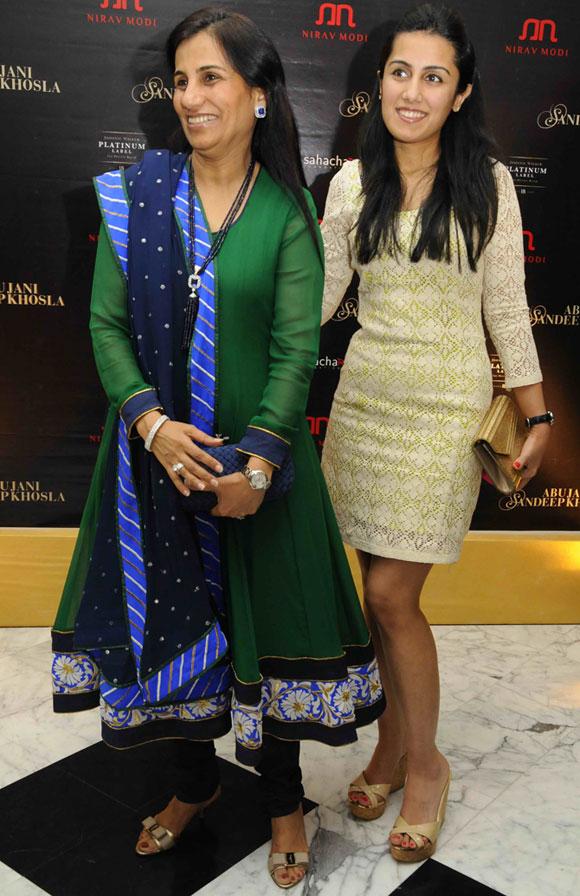 Under Kochhar's leadership, the bank reported a 30% rise in profits in 2011/12, and won the "Best Retail Bank in India" award in 2001, 2003, 2004 and 2005 and "Excellence in Retail Banking Award" by the Asian Banker. She has two children, a son and a daughter, and she's fiercely private about her personal life. According to a Business Today interview, her office does not have any trace of her family life except for a framed picture of her daughter, Aarti, who she dotes on and is very proud of her mum.
We love her banking strategy know-how, her collected attitude, and her determination. (And her always perfect hair, of course.)
3)      The foreign "bahu" of the oldest political dynasty in India, this woman has been embroiled in controversy, grief, and power struggles ever since her marriage. Today, she is the mother of two, who themselves are involved politically, and is the President of the Indian National Congress. We would like to tell you about – Sonia Gandhi.
She is of Italian descent, but her ethnicity didn't keep her from rising to power in the Congress six years after her husband Rajiv Gandhi's death in 1991. In 2010, she was ranked the 9th most powerful woman in the world, the highest for any woman from India that year. Under her leadership, the Congress achieved near-majority seats in the 2009 elections and she had Manmohan Singh elected as the prime minister, while she herself shunned the limelight. She worked to implement the National Rural Employment Guarantee Scheme and the Right to Information Act, behind the scenes. Her son and daughter, Rahul Gandhi and Priyanka Vadra, are currently involved in the heavy political cross-fire happening due to the 2014 elections, and have seemingly inherited her strong statement making attitude.
We appreciate her from going from a part-time waitress in Cambridge, London, to the incredibly influential spearhead of the Nehru-Gandhi dynasty of India today.
4)      How often have you sipped at a Pepsi, or munched on some Lays? (Don't lie, we know you still munch on junk foods in secret.) These favourite brands of people worldwide are managed by the food and beverage business giant PepsiCo, and its chairman is an Indian-origin woman! Yes, she's Indra Nooyi, the current Chairperson and CEO of PepsiCo.
In 2008, she was named one of America's best leaders by The U.S World and News Report, and in 2013, was ranked the 10th most powerful woman in the world by Forbes. She made many acquisitions during her tenure, such as Tropicana, and Quaker Oats. She is currently foraying into the world of healthier food alternatives. Her honest and aggressive strategies for PepsiCo have resulted in an increase in revenue by 1.2%. That may seem little to you, but for PepsiCo, that's a total of 13 billion dollars. You heard me right.
She, unlike most moms, doesn't feel guilty about not being able to magically balance both family and work life, but takes "stay-cations" whenever she can, to spend time with her two children. We tip our hats to her spirit.
5)      Five-time World Champion, and a bronze-medal holder at the 2012 London Olympics, AND a mother of three, this one's a fighter. Literally.
Boxing champ Mary Kom, who's won the Arjuna award, Padma Shri, and Padma Bhushan, has a road in Manipur named after her, and is the Additional Superintendent of Police in Manipur, has had the title "Magnificent Mary" conferred upon her by the AIBA (International Amateur Boxing Association.) We fully agree!
Mary Kom's not just a fantastic boxer, she's a fantastic mom too. (We were pretty tempted to rhyme Kom and mom.)
She has three sons, and wishes for a baby girl. She works for inspiring mothers and girls everywhere to achieve their dreams, like she did, and thoroughly enjoys motherhood, calling her children "brats". We love her confidence and her efforts to inspire (she has opened the Mary Kom Regional Boxing Foundation in Manipur exclusively for training for girls.) More power to her! (Yes, even literally. Beat those opponents up, Mary.)
6)      Our last, and definitely not the least mom in this list would have to be the charming and smile-y Nita Ambani. A dancer at heart, philanthropist, shrewd businesswoman and mum with very "middle-class values", she who occupies the title of mother figure in the household of India's richest family has got to feature here.
She dons many hats – as the head of the Dhirubhai Ambani Foundation, a part of the Reliance Industries, UNAIDS, she spearheads the Drishti Foundation for the blind, chairperson of Dhirubhai Ambani International School, owns the IPL franchise for Mumbai Indians, and is also on the board for Oberoi Hotels and Resorts. That's a LOT of hats, not counting the most demanding one, of motherhood. Her three children have been brought up with discipline, and she says that she used to give them only Rs 5 as pocket money for college. Ever since she was young, she'd wanted to become a mother, but had problems conceiving. That hurdle, however, was overcome, and her three children today are in college, or preparing to enter into their father's company. We salute her for her integrity and her campaign for woman empowerment. Million dollar heart, million dollar smile, and she is, of course, worth a million dollars quite literally.
Our list of powerful moms ends here, their stories don't. If you know of more facts about these women, or other Indian women who have made it big, and balanced their family life as well, be sure to comment. We are proud of these women, and wish them all the best, and sincerely hope that they bequeath their fortune to GoGappa because we love them so much.
Make Mother's Day 2014 special – celebrate the one day devoted entirely to mums, gift your mum something exquisite, and don't be surprised that even on this day, she'll want to cook for you. Moms are just wired like that.
Mother's Day 2014 is on May 11. Save the date!
The images above are lovingly sourced from these sites:
1)  http://movies.ndtv.com/bollywood/aishwarya-rai-bachchan-picks-daughter-aaradhya-over-meeting-al-pacino-376494
2) http://www.rediff.com/getahead/slide-show/slide-show-1-glamour-simply-exquisite-abu-jani-sandeep-khoslas-bridal-creations/20131008.htm#13
3) http://priyanka–gandhi.blogspot.in/p/priyankas-childhood.html
4) http://3plusinternational.com/2011/09/what-works-for-working-mothers/
5) https://www.facebook.com/MCMaryKomofficial
6) http://www.merepix.com/2013/06/mukesh-ambani-daughter-isha-ambani-photos.html>
7) http://eryq.org/page/Mothers-Day-2002b?tag=all